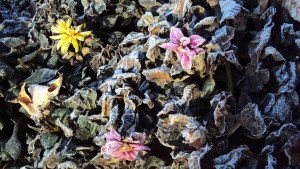 My Dad's older brother, Burton Kreitlow, died last week.  Next week my Dad and I will go up to Grand Marais – a place that is familiar and sacred to me – to gather with my cousins and Aunt Doris to celebrate his life and simply be together.  (Jerry and I were married in their home on the shore of Lake Superior.)  Another irreplaceable person in my life is gone.
MY UNCLE BURT
That boy was given an unruly cowlick
(and a full head of hair lively until he departed at 93)
Antennae springing forth from follicles 
to gather this and that and feed his curious brain - 
but also – as if to warn the world 
"Look out. This one is trouble."
He eclipsed that Minnesota nice.  Said just what he thought. 
Feisty by nature, but diplomatic too. 
Educator, writer, maker of truffles and rhubarb-berry wine.
One to stir the pot and not be idle.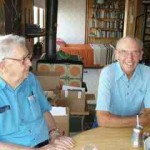 On visits my father and his brother sit and talk 
in the sun room overlooking Lake Superior.
Waves crash off rocks and sing. 
Big boats pass on the horizon.
So much comfort and commonness between two men.  
One keeps his hair, the other not. 
One grows heavy, the other thin.  
He told us of when he was young 
and nearly died of blood poisoning.
He flew out of his bedroom window
to sail over fields and farms and rooftops of his neighbors, 
then floated back again.
When the fever broke he told his Ma.  
With a finger to her lips, she warned 
"Don't say a word to anyone."
Pen to paper, fingertips to keyboard, 
the paper stack grew thick and thicker,
with more stories to write down.  
More of life that needed telling.
But this was not just some nostalgic man. 
He kept adapting, reinventing 
who he was and what was next.
That damned body wouldn't do it's job.
The synapses kept on firing – nearly to the end.
That cowlick was not made to just lie down.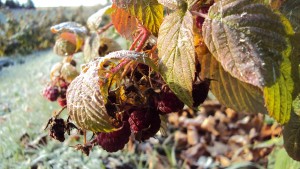 WHAT I've seen lately: The movie LOVE IN THE TIME OF CHOLERA is one that kept me company for days.  Very worth seeing.  I might have to read the book!