A small cut; tip of middle finger, right hand.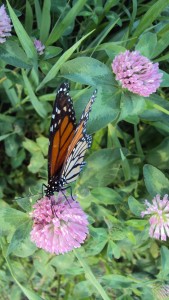 It hits the keyboard. "Ow!" every time I hit "i"
A post-it-note dictates: "Give up the word I."
Don't you miss the importance of your fickle young ego?
Your schemes, dreams, flirtations,
flaunting of passion?
Journals bursting with confessional lines?
Plunge and dive, plunge and dive. Confused, but alive.
Now, why bother to write?
A clutter of voices say "Don't waste your time."
It can be tedious, scratching with words
that expose just how hum drum,
how selfish, how lazy, afraid,
how grievous the 'I' of me is.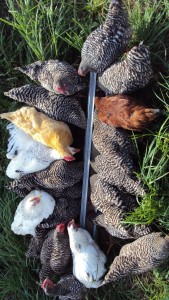 Some days I need swear words
to smack at the air like taut tambourine skin.
Elocution.  Resolve.  Grit in my jaw.
But listen. Overhead. A gang of low cruising geese.
Raucous young bachelors honk loudly and lewdly;
"Who gives a shit?  We have flight.  We have freedom."
They don't vacuum or cook, clean the floor,
 pull up weeds, feed the dogs, feed the cats,
practice scales, answer e-mails, recycle,
write grants, clean eggs, scour pots, make a
what's- not -done- list that will never be finished.
 Days end too soon. I feel vaguely cheated.
Small failures pile up.  Laundry stinks.
If I walk down the back road in day's fleeting light
skies hang in silver, red blood seeps to black,
wind whips me soundly, gives me something to lean on,
or the Milky Way sprinkles her staircase through space,
then who am I to deny redemption's been granted?