I wrote the following poem the other day for some grade school students at The Discovery Center in Buffalo, MN, where I will be doing an artist-in-residency in May.  If you've guessed it's about a certain insect, you are correct!  I've included some pics from our very early spring here in the north, taken a couple of weeks ago.  Hope this poem puts you in the mood for the upcoming season!!
Just when you are tucked in bed so ready for a good night's sleep,
a long delicious good night's sleep,
what's that sound so near your ear…
Did you imagine or did you hear?
buzzz buzzz buzzz buzzzz buzzz buzzz buzzz buzzzz
                   (silence)
Ah!  Perhaps she was not really there.
Or if she was she went away.
Perchance she's gone for good. Forever.
Or preying on your father, mother, sister, brother, kitty's ear.
But no! Oh no!  What's that?
The sound that means she's coming back.
Such a tinny, whiny song.
She sings it with her *minute wings.
500 times a minute beat.
500 times so fast and strong.
You can deduce the lyrics.
She need not enunciate.
In that buzz buzz buzzing she means to feed and procreate
on you, the victim. You, the spoils.
No invitation.  No refusals. 
Can you hear the meaning in her tedious, endless song?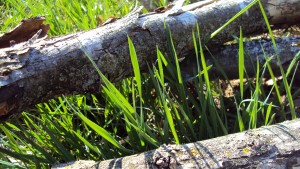 "I smell your very yummy blood.  
Your heat draws me to suck your blood.
To me it's deeply nourishing, satisfying, so refreshing.
Don't be rude.  Let me in.
Make this easy.  Share some skin."
You pull the covers way up tight so her proboscis will not bite,
or more precisely, pierce your skin and leave behind that itchy blight.
But you can't breathe.
You're smothering.
You're warm.  You're sweating.  Overheating,
harangued by her elusive singing: 
buzzz buzzz buzzz buzzzz buzzz buzzz buzzz buzzzz
It seems to just go on and on.
This will drive you nuts. Bring psychological harm.
You know you have to do it, so find the will to do it.
Get up now. Turn on the light.  Find her fast before she bites.
Search every crook and every cranny.
Look for that little teeny tiny 
winging whiny thirsting thing.
You must find out where she's hiding.
But of course, of course, there is no finding.
You've done this whole routine before.
You know and dread what lies in store.
So look once more.  Please, just once more,
and listen, listen carefully.
(silence)
 Not one buzz nor wing astir.
You sigh relief. To bed once more.
All is quiet.  All is right.
You relax and start to snore
                (snoring)
and then—-
a riot!
Like a bomber from the sky out of nowhere makes a dive.
Swat!  You got it?  Yes or no?
Is it quiet?  Is it so?
(sigh)
 So you settle back again. Suddenly it's on your chin.
It jabs it's mouth of scissor straws like little knives that cut and draw.
Smack! A swat of victory.
Hurrah for you!  Hurrah for thee!
Feel no remorse, no sadness, guilt.  
Just joyous gladness (and one small itch.)
Yes!  You will dream those deep sweet dreams 
reposed in sleep as moonbeams gleam. 
                (snoring)
buzzz buzzz buzzz buzzzz 
buzzz buzzz buzzz buzzzz 
Oh, no!
*my-nute, meaning very small
note: As a rostered teaching artist through the Central MN Arts Board I want to share with you how funding is made available:
"This activity is funded, in part, by a grant from the Central MN Arts Boards, through appropriations from the MN State Legislature with money from the state's general fund and its arts & cultural heritage fund that was created by a vote of the people of Minnesota on November 4, 2008."