Nine inches of rain fell in a week.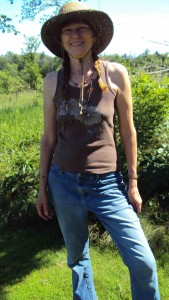 I weed and weed, a woman obsessed,
grabbing fistfulls of greens from saturated earth.
I pull up deep roots of dandelions.  Satisfying.
Last fall I took a sledge hammer to that huge, craggy stump.
Whacked it into chunks that flew all directions.
Now, a bowl of dirt brimming with lambs quarters
which I snatch and cast into a pile,
retrieving clumps of porous wood, a piece of petrified coal,
a rusty wire, a hinge without purpose.
I try to remember what stately tree stood here, next to the house
where my father, grandparents, and great grandparents lived.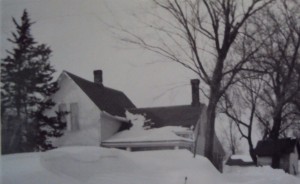 White wooden siding, a screen porch that housed the christmas cactus in summer,
a sadly dissonant piano in a small living room,
the gas stove that shot up flames of gold, orange, green, blue in winter,
the sprawling kitchen with slanted floor of worn linoleum,
the cramped bedroom where grandma spent her last days
trying to fish a girl out of her cup with a spoon,
the steep stairs to grandpa's abode,
a narrow pallet, narrow room where snores rumbled with rafters.
Beyond that the big bedroom where a chamber pot nestled
beneathe the high bed, where my cousin and I dared
to touch each other one night,
scared and amazed by pleasure not spoken.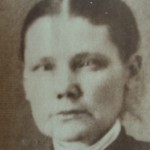 The portrait of great grandma did not accuse as her right eye and left eye
were busy crossing themselves.
Large cedar trees caught arm fulls of wind
while chickens roosted in the drafty wood barn.
Memories seep up inside with each fist of weeds until a circle of soil is empty.
There my husband and I will plant canterbury bells and trailing petunias
as maggots cling to wood lumps,
earthworms burrow, ants crawl.
Earth made so soft by the tree that grew,
died, decayed, then was gone.
 ©2012 Mariénne Kreitlow
 NEWS!  Here's a few pics from our latest poetry evening.  How delicious to gather together to share poetry both original (my works and that of Karl Eduardo) and those previously penned. It's like singing music together, only different. Everyone feels changed afterwards, our human spirits enlivened and exalted.
We savored the words of Bill Shakespeare, Charlies Bukowski, Wislawa Szymbarska, Edwin Markham, Gerard Manley Hopkins, and more.  Especially hilarious was the poem "Hints on Pronunciations for Foreigners" by TSW, which was the perfect companion piece to a book both Jerry and I are reading: "The Mother Tongue" by Bill Bryson.  We will gather together to do this again, and often!